Compassionate Service,
Because You
Deserve It!
Thoughtful & Understanding Representation
Social Security Disability Attorney Serving Long Beach, New York
Attorney Crysti Farra knows what it's like to hire an attorney and not hear back within a reasonable time frame. When she started her practice over six years ago, she aimed to provide unmatched legal services for her clients. To do this, she regularly communicates with her clients, treats you as if you're family, and much more.
Crysti D. Farra
Attorney at Law
Crysti has proven to her clients time and time again that she has the ability to help you reach favorable results for your disability case. She prides herself on her one-to-one relationship with her clients because she wants her clients to feel comfortable calling her for any reason that pertains to their case. If you live in the Long Beach or Lido Beach, New York areas, call her office today to schedule a free consultation for your social security disability case.
MORE ABOUT CRYSTI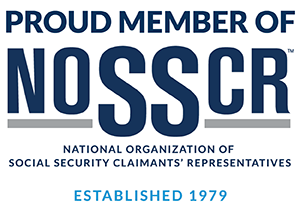 Devoted to Clients
Open Communication
As you work together with Crysti on your case, she will regularly keep you up to date so you are always in the loop of what's going on. She believes that consistent and open communication with her clients is key to making sure she gives them the attention they deserve in pursuit of a successful resolution. When you can trust your attorney, you will find the process to be much more efficient and stress-free as she works with you from start to finish.
Empathetic Leader for Your Case
It doesn't matter how "small" a case may be to Crysti; she knows that it is a very important issue for you, and she will treat it as such. She didn't choose social security disability law, it chose her. Through her profession, she gets to truly change people's lives and it will show as you get to know her as an attorney and as a human being. She happily represents clients throughout Lido Beach, Long Beach, and the surrounding communities.
"During one of the most challenging times, I was fortunate to find an amazing attorney to assist me. Crysti is not only professional, knowledgeable and attentive she is caring and gives of herself willingly to meet the needs of her clients."
Twyla D., Client
"Crysti is an excellent and sharp advocate. She has been very helpful to mutual clients. I would not hesitate to continue working with her in the future. She helps clients obtain very important benefits when they are in serious need."
Clifford, Colleague
"She helped me at a time when I was both stressed and scared. She was calm and great at explaining each step. The great service didn't stop at Crysti, the staff there were kind and well-informed."
Catherine, Client
Helpful Advice for the Things that Matter Most
Social Security disability is a federal program that helps people who are unable to work. Some people apply for SSD because they cannot work due to a serious injury or medical condition. In order to receive these benefits, you must qualify for them. That's where Crysti steps in.
Crysti D. Farra Attorney at Law near Long Beach, New York, can help you determine whether or not you qualify, and if you do, she will guide you through applying and maintaining your Social Security disability benefits. If you were denied the benefits, she will assist you through the process of filing an appeal.
Regardless of where you come from or where you're going, Crysti Farra has extensive experience with filing for Social Security disability and appeals. Her office is located in Lido Beach near Long Beach, New York, and has helped countless clients with their SSD matters.
If you're in need of a Social Security disability, estate planning, personal injury, workers' compensation, construction, or special needs attorney, Crysti is the person to call. Schedule a free consultation now to get started.