New York Social Security Disability Lawyer
Hire a Local Social Security Disability Attorney
Work with The Law Office of Crysti D. Farra in Lido Beach, NY
If you're out of work due to a debilitating injury or medical condition, you could be eligible for Social Security Disability benefits. We have helped residents of Lido Beach, Long Island, Brooklyn, Long Beach, and Queens, file for Social Security Disability for years. Our legal team will determine if you qualify for benefits and handle all of the necessary paperwork for your claim. You'll be well on your way to physical and financial recovery when our team is working on securing your benefits.
Start the application/appeal process for Social Security Disability benefits today by contacting The Law Office of Crysti D. Farra in Lido Beach, NY.
Can You Apply for SSD After Being Denied?
Absolutely! However, if nothing has changed between your previous and current applications, the chances of a positive result are small.
On the other hand, if your injury or illness has gotten worse or you have new medical evidence to prove your physical state, you may have a better opportunity this time. Your Long Beach, New York Social Security disability attorney will help you through the application process.
We'll Handle All Of Your Social Security and Disability Needs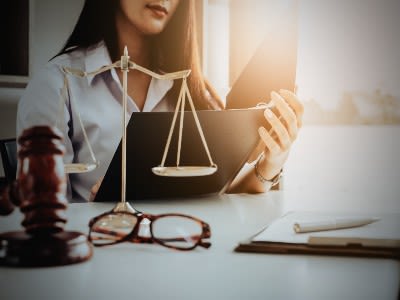 Lido Beach & Long Beach, New York's The Law Office of Crysti D. Farra can help with all aspects of filing and maintaining your Social Security Disability benefits. You can come to us for assistance with:
Social Security Disability

Disability Cessation

Disability Appeals

Social Security Overpayment

Continuing Disability Review

Supplemental Security Income, and more
Don't settle for just any social security or disability lawyer. Choose an attorney you can trust to stay with you every step of the way and fight for your rights. To partner with The Law Office of Crysti D. Farra serving Lido Beach, Long Beach and Long Island, New York, contact Ms. Farra right away.
We look forward to scheduling your free consultation!